Annapolis Chevys Location
We now have online ordering for our Annapolis Location!
Visit our Annapolis Chevys location at 2436 Solomons Island Drive, Annapolis, Maryland. We are next to the Woodbridge Center between the Annapolis Harbour Center and Annapolis Towne Center. Check out our menu.
Sunday to Thursday: 11 am – 9 pm
Friday & Saturday: 11 am – 10 pm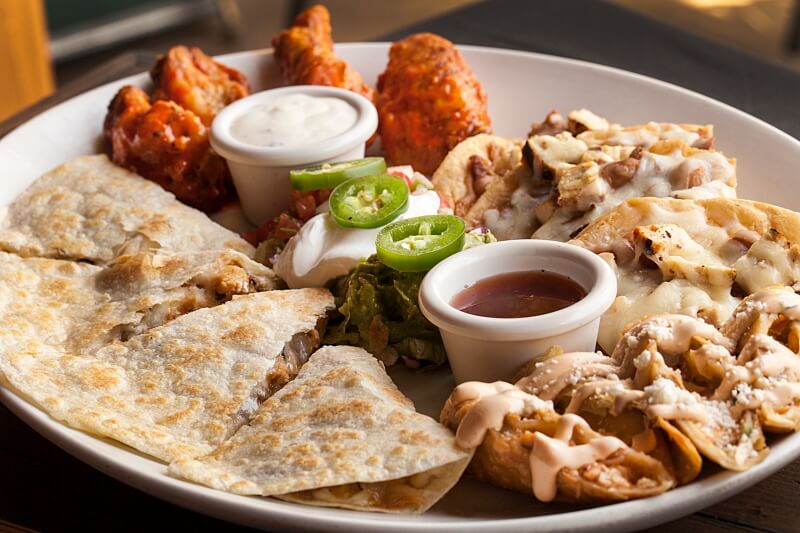 What Does Your Favorite Fresh Mex Dish Say About You?
Have you ever wondered why you like what you like when it comes to your favorite fresh mex food? Well, there is science behind why you eat what you eat, especially when it comes to fresh mex cuisine. Fresh mex cuisine is a versatile menu that offers almost everyone options. Studies have shown that there are six broad personality-food archetypes and their favorite fresh mex staple. Don't get us wrong; it's not that these personalities won't try new things, but often they have their favorite heavenly fresh mex dish. Let's dive into the science and see which one you are!
For the Love of Tacos – Employees' Favorite Taco Fillings
Oh, for the love of tacos, one of America's favorite comfort foods. You can do tacos for breakfast, lunch, and dinner. They are adult and kid-friendly, and the taco fillings create endless possibilities. The word taco dates to 18th-century! Today, Chevys has become one of the most popular restaurants for the fresh mex taco experience. Read on to learn more about tacos and our favorite taco fillings!
Here Are All the Fresh Mex Food Holidays You Don't Want to Miss
Like most people, you may join in popular holiday celebrations like Cinco de Mayo and Día de los Muertos by sipping cervezas and enjoying crunchy tacos or sauce-covered enchiladas. But you might not know that there are dozens of Fresh Mex food holidays that provide a good reason to sample delectable cuisine. Here are a few you'll surely want to add to your calendar this year.