SIGNATURE MARGARITAS
THE TOP SHELF
honor reposado tequila, grand marnier, and sweet & sour mix 8.95
make it grande 14.99
BIG DADDY CADDY
1800 silver tequila, triple sec, sweet & sour, and a mini bottle of grand marnier
limit one per guest 22.99
CLASSIC SKINNY MARGARITA
honor silver tequila, organic agave nectar and fresh lime juice 11.99
CADILLAC MARGARITA
original 1800 reposado tequila, triple sec, and sweet & sour mix with a side shot of grand marnier 12.99
GOLDEN MOJITO
cockspur rum, fresh mint and lime juice 10.99
CHEVYS HOUSE MARGARITA
gold tequila, triple sec, sweet & sour mix, served on the rocks 8.99
make it grande 12.99
raspberry • strawberry • peach • mango 9.99
make it flavor grande 13.99
CUCUMBER JALEPENO MARGARITA
jalapeño-infused tequila honor blanco, patrón citrónge, agave nectar, fresh cucumber, and sweet & sour mix 12.99
SPICY MANGO MARGARITA
jalapeño-infused tequila honor blanco, patrón citrónge, ancho reyes chile liqueur, mango, and sweet & sour mix 10.99
MEXICAN BULLDOG
add an ice-cold coronita to any frozen margarita for an additional 3.99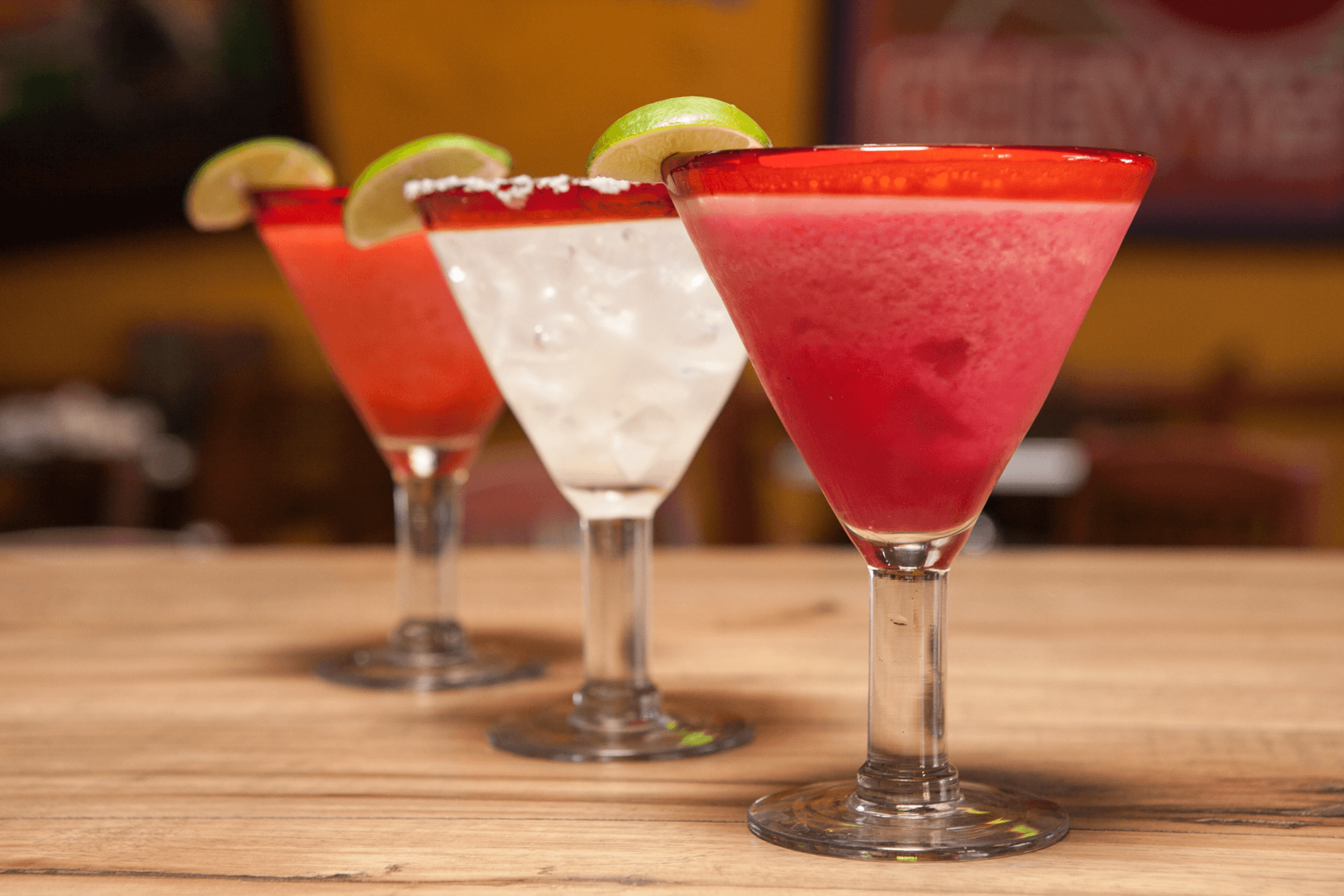 CERVEZAS
Ask your server about our other options and our cold draft beer!
REGULAR or GRANDE DRAFT | BIG PITCHER | BUCKET OF 5
CORONA
CORONA LIGHT
DOS XX AMBAR
DOS XX LAGER
MODELO ESPECIAL
MODELO NEGRA
PACIFICO
TECATE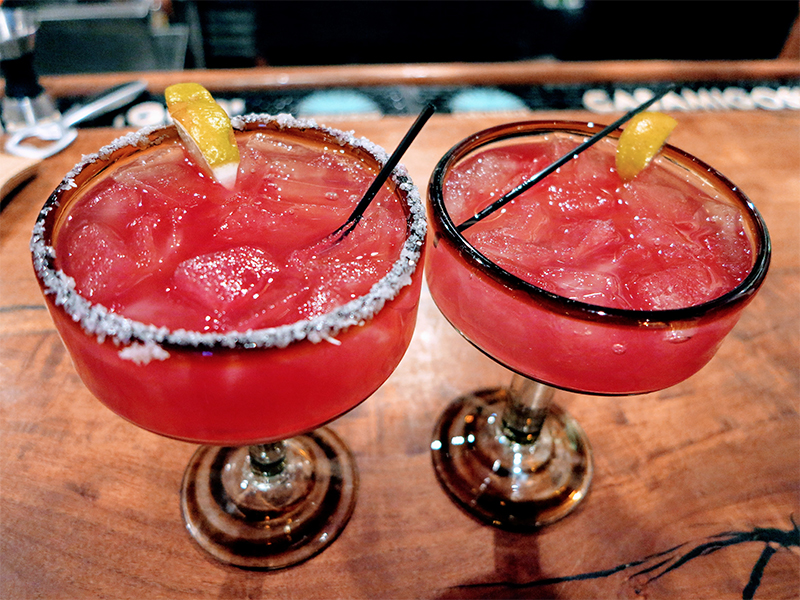 NON-ALCOHOLIC BEVERAGES
FOUNTAIN DRINKS 2.99
FRESH BREWED ICE TEA 2.99
FRESH FRUIT LEMONADE 2.99
BOTTLED SPARKING WATER 3.49
RED BULL 5.29
WINE
by the glass/bottle
CA' DEL SARTO PINOT GRIGIO
light with delicate lemon, lime and kiwi on the nose, with fresh melon, honey and fig tones 7.99 / 29.00
ARONA SAUVIGNON BLANC
lively, citrus nose with unique stone fruit character, rich and soft on the palate with a mandarin-like ripeness 9.25 / 37.00
99 VINES WHITE ZINFANDEL
as serious as white zin can get! 7.25 / 29.00
HOUSEMADE SANGRIA
camina tempranillo red wine or camina verdejo white wine, blended in house with citrus and fresh fruit juices 9.50
PACIFICANA CHARDONNAY
balances oaky, buttery richness and fruity crispness with notes of butterscotch, lemon and vanilla 9.25 / 37.00
99 VINES PINOT NOIR
bright cheery and raspberry character that is expected from one of california's prized grape varietals 7.99 / 33.00
IRIS MALBEC
red fruit such as plum, blackberry, or cherry with subtle vanilla notes 9.25 / 37.00
REGIO CABERNET SAUVIGNON
dark fruit and orange peel precede juicy, plush flavors of cherry and strawberry, all balanced by hints of cocoa and herbs 10.50 / 42.00
BRING YOUR FRIENDS & FAMILY.
THE PARTY IS ON US.
Did you know we also have food trucks? You can bring the party to you. Check out our food truck's main menu and schedule here. You can also contact us about renting a food truck for your event. We do weddings, graduations, office parties, and all types of celebrations. If you are interested in learning more about our rates or want to get the truck to come to your community, contact us today. We also provide traditional catering too!