7 Chevys Meals to Warm You Up on Cold Winter Nights
With Chevys Fresh Mex, you can get warm and snuggle up after a long, cold day. Our fresh food and drinks are perfect for winter comfort and delicious dinners. Here are 7 Chevys meals to warm you up after a chilly winter day!
Homemade Tortilla Soup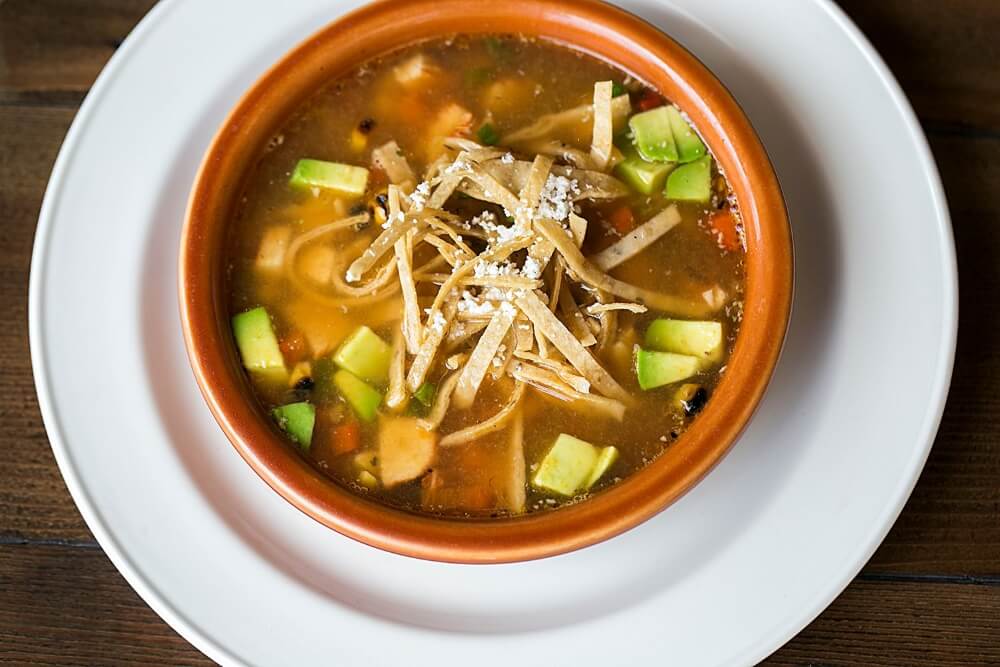 Soup is the classic comfort food for cold winter nights. Our homemade tortilla soup puts a Fresh Mex twist on the classic chicken soup recipe. Our homemade tortilla soup contains:
Warm chicken broth
Chunky chicken
Roasted corn
Crispy tortilla strips
Cotija cheese
Fresh avocado
A piping hot serving of homemade tortilla soup makes any icy night a little warmer!
Smothered Burrito
If you're looking for the perfect burrito delight, our Smothered Burrito meal is just what you need. Our smothered burrito comes with your choice of salsa chicken with jack cheese smothered in our New Mexico red chile sauce or picadillo beef. It is also topped with refried beans, cheddar cheese, and meat sauce. This is a hearty, warm meal that will leave you feeling perfectly full and satisfied.
Shrimp & Crab 'Dilla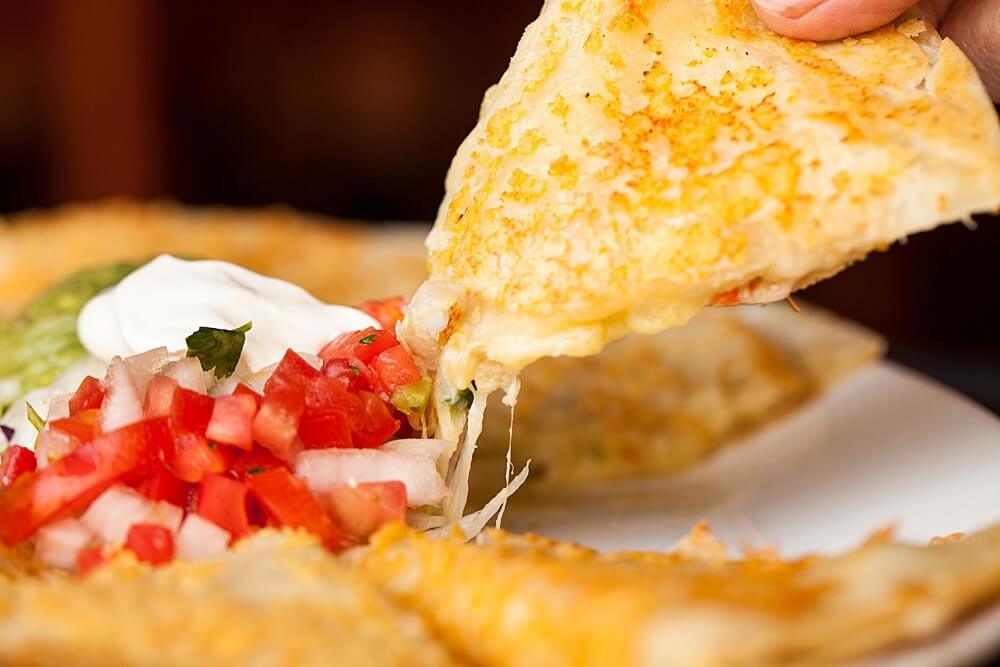 Our seafood-stuffed quesadilla meal brings a taste of the sea right to your door. Our shrimp & crab 'dilla comes with:
Roasted corn
Red potatoes
Habanero-pesto cream sauce
Delicious melted cheese
You get the classic quesadilla experience with a hint of seafood in this scrumptious meal.
Carne Asada Fajitas
Do you love sizzling hot veggies with soft flour tortillas? Then our carne asada fajitas are for you. Our carne asada fajita meal comes with:
San Antonio vegetables
Fresh Mex rice
Sour cream
Cheese
Guacamole
Signature sweet corn tomatillo
Your choice of beans
These delicious ingredients will bring the heat right to you as you enjoy your meal.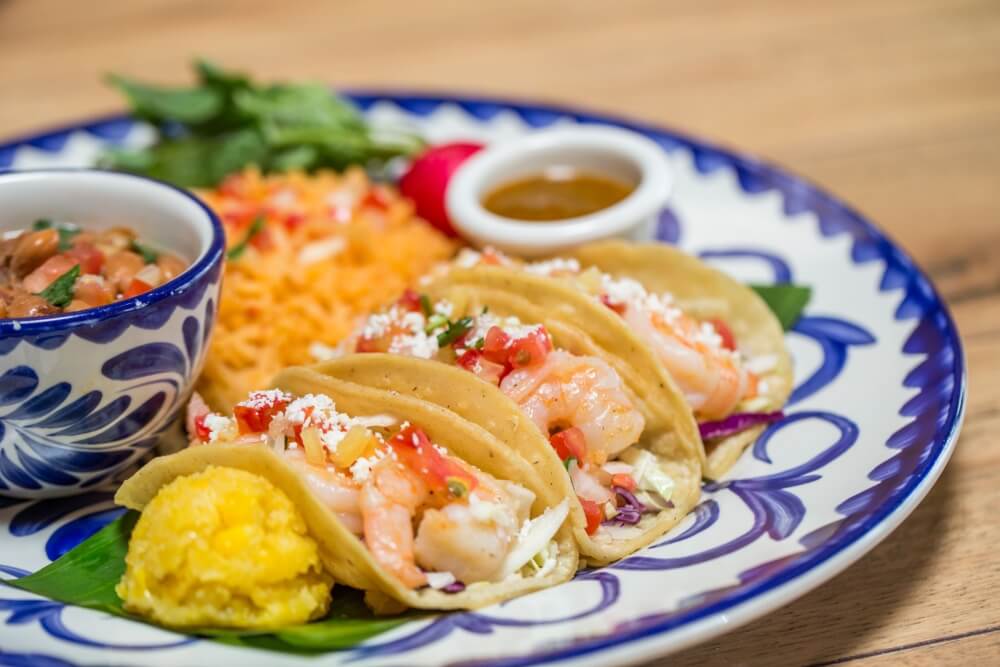 Mar Y Tierra
This Fresh Mex favorite comes with a mesquite chicken taco, steak fajitas, and a shrimp and crab enchilada crowned with habanero-pesto cream sauce. These three popular meals are some of our customers' favorite Fresh Mex foods. The Mar Y Tierra meal comes with Fresh Mex rice, your choice of beans, and grilled veggies. This trio of warm Fresh Mex goodness is perfect for freezing winter nights that make you crave delicious comfort food.
Farmer's Market Enchiladas
For the enchilada-lovers who need some steaming Fresh Mex to warm up, the farmer's market enchiladas are a perfect choice. These delicious enchiladas contain fresh ingredients like:
Artichoke hearts
Mushrooms
Sun-dried tomatoes
Poblano peppers
Spinach
Roasted red potatoes
Melted jack cheese
Habanero-pesto cream sauce
This full-flavored option makes the perfect hot meal.
Chevys Super Cinco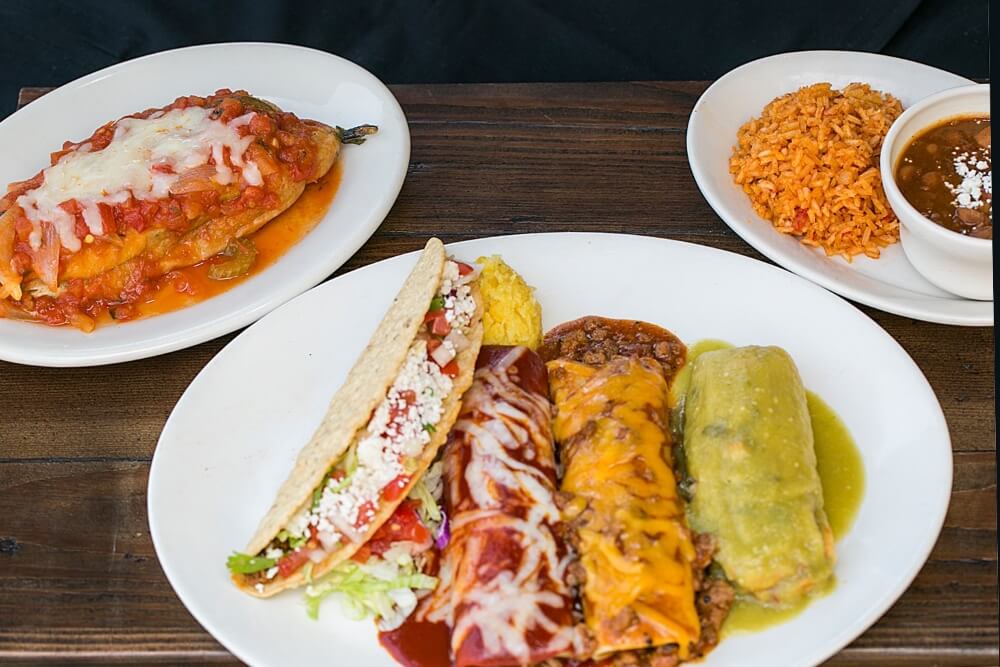 The Chevys Super Cinco is for serious Fresh Mex lovers! The Super Cinco meal gives you a taste of all of our classic, fresh flavors, including enchiladas, tacos, tamales, and more. So if you have worked up an appetite all day, order yourself a Chevys Super Cinco to warm up your family.
The Chevys Super Cinco comes with:
One Beef Enchilada
One Chicken Enchilada
One Crispy Beef Taco
One Pork Tamale
One Chile Relleno
Enjoy our Chevys Super Cinco meal by dining in or picking it up for takeout. You might also want to share or wear comfortable pants for this.
Chevys Fresh Mex Food Trucks
At our Chevys Fresh Mex food trucks, we serve up delicious, simple, fresh food for your comfort and delight. We can make any cold winter night warm and comfortable with our hearty dishes and homemade signature menu items.
We treat our customers like family and want you to become a part of the Chevy Fresh Mex community. So whether you join in by renting your own Chevy Fresh Mex food truck for an event or simply stop by to enjoy our delicious meals, you'll find something to love at Chevys!