Chevys Celebrates its 20th Anniversary!
It's hard to believe that Chevys is celebrating two decades of business with its 20th anniversary! We are grateful and simply overwhelmed by the ongoing love and support of our loyal community of customers. Needless to say, a lot has happened since Chevys first opened its doors two decades ago. Looking back, it seems like yesterday! Here are some other events, inventions, and all-around fun stuff that has been around just as long as Chevys!
Google
Technically still a wee bit older than Chevys, it was founded at the end of the millennium. Originally called Backrub, Google Inc wasn't officially born until 1998. Fun fact: They had an office dog name Yoshka.
---
MP3 Players
RIP to our CD players because when the first iPod came out, it was all the rage. The first one was introduced in 2001 and the ad still stays iconic.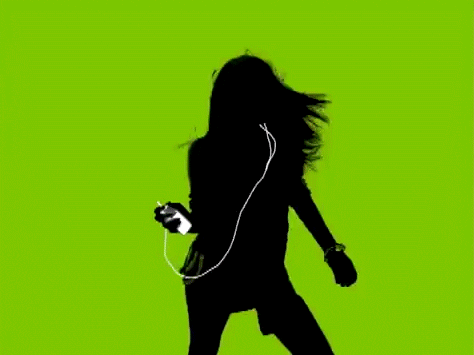 ---
Harry Potter
It's hard to believe that the first book debuted in the US two decades ago. Released as 'Harry Potter and the Sorcerer's Stone' in the US (instead of Philosopher's Stone in the UK).
---
Titanic
It took 12 years for another movie, also written and directed by James Cameron, to gross higher in the box-office. We will never forget the love story of Jack and Rose. (Also, the controversy of Jack's death.)
---
Spongebob Squarepants
It might be for kids but this TV show is now in it's 20s. The misadventures of this sea sponge has defined a generation. Fun fact: He was actually born in the 80s!
---
Furbies
Tiger Electronics releases Furby, the notorious robotic toy, to the world. Over 40 million Furbies were sold during the three years of its original production.
---
VHS Tapes
Well, they weren't invented but it was the last great time for them before DVDs came out in 2002. R.I.P. VHS.
---
Nintendo Game Boy Color
The original came out in 1989 but the color version didn't come out to nearly a decade after that. This handheld game console was a must-have for any game lover.
---
Mulan
Walt Disney Pictures releases its 36th animated feature film, Mulan. Now a live-action film based on the original will be released in March 2020!
---
Come Celebrate 20 Years at Chevys
As you can see, a lot happened in the past two decades! But, what we remember most is bringing Fresh Mex cuisine to our communities. So come visit us and help us celebrate our 20th anniversary. Freshness is what we do best. Bring your friends and family and enjoy our wide selection of margaritas and tequilas to complement your meal. Stop into one of Chevys' three locations and experience the best Fresh Mex in Maryland.